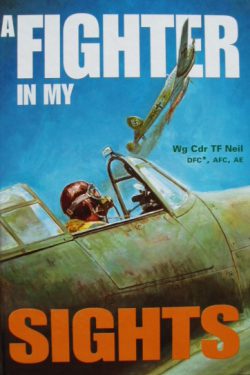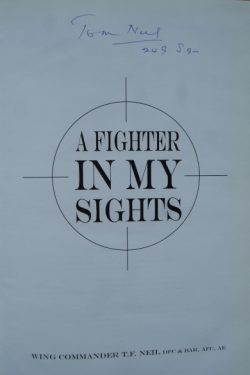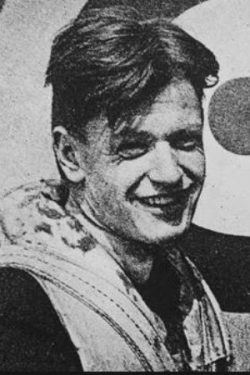 A FIGHTER in my SIGHTS
By Wg Cdr Tom Neil DFC* AFC AE
Signed by Tom Neil
Signed by Tom Neil on the title page

'Tom Neil / 249 Sqn'
JK&H Edition 2001. 216 pages and lots of photos
Very Fine condition hardback book with laminated covers as published. Clean tight and bright. As new.
In his foreword the author describes how the first edition of his book 'Gunbutton To Fire' was rather emasculated by the publisher, omitting those passages describing his flying adventures before and after the Battle of Britain.  This book is the original manuscript and describes what it was like to be a fervently patriotic youth born in the 1920s and brought up in the shadow of Hitler's Germany who was thereafter gifted the privilege of becoming an RAF fighter pilot and fought through the dramatic months of 1940.
When the Germans invaded France, Tom Neil aged nineteen, fresh from training, had just been posted to 249 Squadron and was immediately thrust into the maelstrom.  By the end of the year he had shot down 13 enemy aircraft, seen many of his friends killed or injured and was himself a wary and accomplished fighter pilot.
A lovely signed copy of this scarce edition of Tom Neil's best known book.