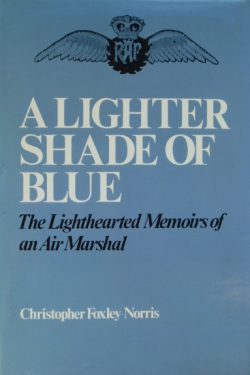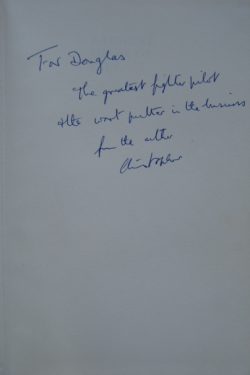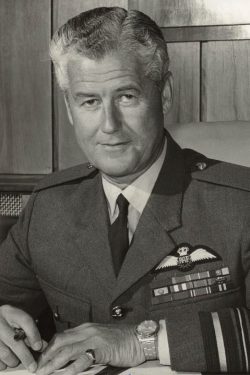 A LIGHTER SHADE of BLUE
Air Chief Marshal Sir Christopher Foxley-Norris
Presentation to Sir Douglas Bader
Price: Serious offers invited until 30th September 2022
SEPTEMBER     ~    *BOOK OF THE MONTH*
There are some aviation books that are so rare and highly sought after by collectors
from all over the world that it would be unfair to sell such a book on a 'first come' basis. 
Therefore, each calendar month, Spitfire Books is offering a rare book for sale
and invites collectors to submit a 'best offer' during the month by email or telephone
---
Presentation inscription to Sir Douglas Bader
on the front end paper from
Air Chief Marshal Sir Christopher Foxley-Norris GCB DSO OBE

 
For Douglas
The greatest fighter pilot
& the worst putter in the business
from the author
Christopher
Published by Ian Allen, First edition 1978. 144 pages with photographs.
A Very Good condition hardback book in a Very good condition unclipped dustjacket.
Joining the RAF in 1938, the author was a Lysander pilot in the Battle of France, a Hurricane pilot in the Battle of Britain then flew Beaufighters in the Mediterranean and Mosquitos with the Banff Strike Wing. Sir Christopher had an eventful war before going on to reach the highest echelons of RAF command and this is a humorous and entertaining recollection with plenty of amusing anecdotes from his RAF career from aircrew cadet to Commander-in-Chief RAF Germany.
A keen golfer (he was President of the RAF Golfing Society), this personal and humorous inscription from Sir Christopher to Sir Douglas – with whom he played golf on many occasions – makes this an exceptional book to add to a Battle of Britain collection.