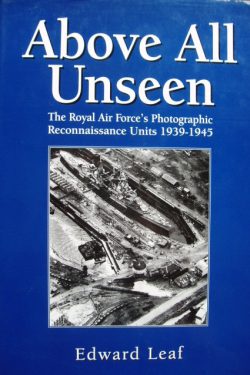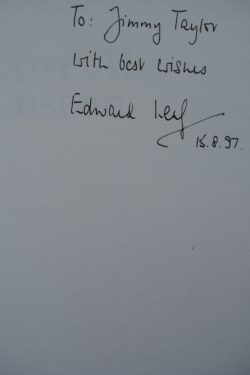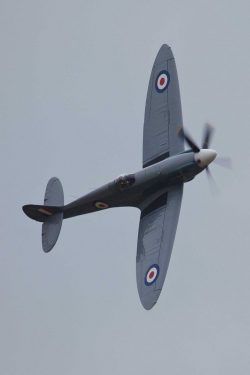 ABOVE ALL UNSEEN
The Royal Air Force's Photographic Reconnaissance Units 1939 -1945
Signed by the author
Presentation copy signed and dated by the author
to WWII Spitfire PRU Pilot, Jimmy Taylor

Patrick Stephens Ltd First edition 1997.  192 pages and not surprisingly, well illustrated with photos and maps.
Fine Condition hardback book and dustjacket. Clean, tight and bright.
The RAF's Photo Recce Units used a variety of specially modified, unarmed aircraft during WWII to obtain an unprecedented amount of accurate and timely information on the enemy.  This is the story of the personnel, their aircraft and equipment, which flew more than 15000 sorties in all operational theatres of the war.
Also described are the many daring and top secret missions flown by the PRU in support of the Secret Intelligence Service, the SOE, the SAS and the RAF's Special Duty squadrons.  Among the historic operations detailed are the hunt for the Bismarck and the planning for the Dambusters Raid.
The author served as a photographic interpreter during the 1980s and provides a unique insight into one of the RAFs most successful units of the Second World War
An interesting signed WWII aviation book with a nice association.
This book is listed on ACE. 
Please contact Spitfire Books to purchase or for more information