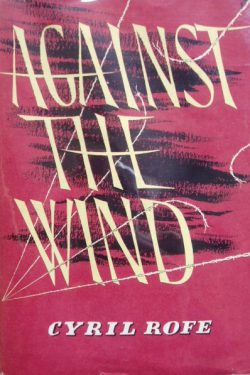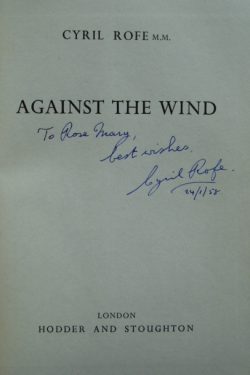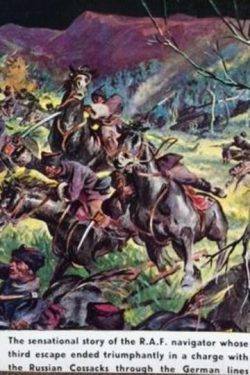 AGAINST the WIND
More than an escape story....
Signed by Flight Sergeant Cyril Rofe MM
Sold
Signed by Cyril Rofe on the title page
'24/1/58′
Published by Hodder & Stoughton. First edition, first impression 1956.  319 pages with maps illustrating the escape routes.
A Very Good condition hardback book in Very Good condition unclipped dustjacket.  Clean, tight and overall a very nice copy. 
When Flight Sergeant Cyril Rofe, navigator of a Wellington shot down over occupied Europe in June 1941 became a POW his one ambition was to escape. Over a period of 3 years he twice tried and was twice recaptured. His third escape however was remarkable in that he headed East to meet up with the advancing Russians and found himself taking part in a horseback charge with the Cossacks through German lines to freedom.

Rofe was awarded the Military Medal for his escapades and joined the RAF Transport Command as a navigator, flying in the Middle East and later owned 'The Escapers Restaurant' in South Kensington.  Rofe's story first featured in Paul Brickhill's famous book 'Escape or Die' published in 1952. He passed away in 1977.
A very collectable signed copy of a classic Escaper book.