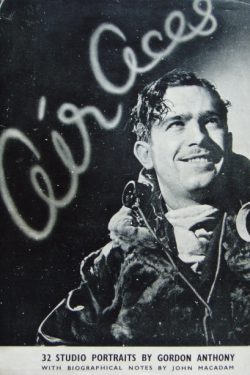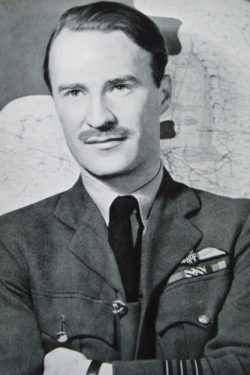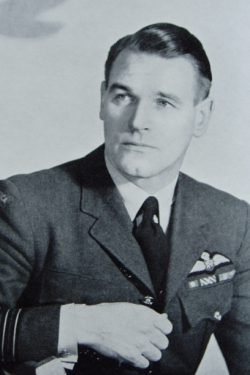 AIR ACES
32 Studio Portraits by Gordon Anthony
Home & Van Thal Ltd First edition, 1944. The book is quarto (25 x 19cm) with 38 pages of text and 32 plates.
This is a Fine condition copy and the iconic photographic plates are in perfect condition. The book has its original and scarce unclipped dustjacket which is in Near Fine condition and is exceptionally good for its age. The book looks very smart in a protective cover. 
Following the same format as Cuthbert Orde's famous book 'Pilots of Fighter Command', this publication features a collection of marvellous full page photographic portraits of RAF fighter and bomber pilots. Amongst the 32 portraits are many of the famous names; Beamont, Bennett, Braham, Broadhurst, Cheshire, Crawford-Compton, Cross, Cunningham, Currant, Deere, Donaldson, Gibson, Gillam, Gilroy, Gordon-Finlayson, Gray, Harries, Jameson, Johnson, Kingaby, Learoyd, Lucas, Mahaddie, Malan, Peel, Rankin, Raphael, Rawnsley, Straight, Walker, Wells, Wykeham – (missing are those who had been made POW or killed at that point in the war) The accompanying biographical notes written by John MacAdam give a superb contemporary insight into the characters of these men.
An essential book for any RAF collection.