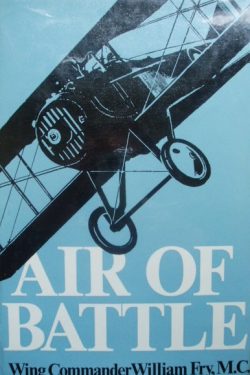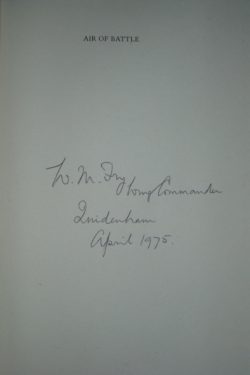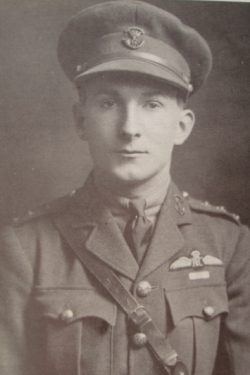 AIR of BATTLE
By Wing Commander William Fry MC
Signed by William Fry
Sold
Signed and dated by William Fry on the half title page
William Kimber. First edition, 1974.  194 pages and well illustrated with photographs
Fine condition hardback book and dustjacket. Clean, bright and tight.
Willie Fry was a fighter pilot on the Western Front from 1915 to 1918.  He was deputy Flight Commander to Billy Bishop on 60 Squadron and achieved 11 victories himself including shooting down the famous German Ace Walter von Bulow. He also flew with 23, 56 and 79 squadrons.
These vivid memoirs cover the Battles of the Somme and Paschendale describing primitive air warfare in machines vulnerable to the elements as well as to enemy bullets.  He describes many of the famous aces that he knew and his tale brings to life the years of the RFC when the flyers were facing not only the enemy but the perils inherent in conquering the air.   
A cracking Great War memoir with a scarce signature.