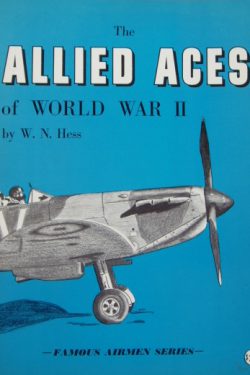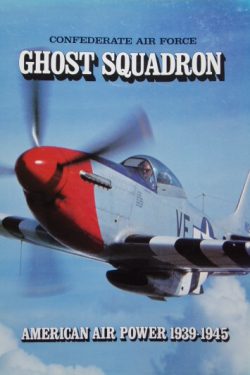 ALLIED ACES of WWII + CAF Ghost Squadron
2 fascinating vintage publications
Price: £10 each or £15 for the pair
The Allied Aces of World War II
Published by Arco Publishing Co. NY. 1966
65 page, A4 size, card cover booklet in Fine condition.
Grouped by country, this was the first book to attempt to list all the Allied Aces who flew in WWII.  Belgian, South African,
 Czech, French, Polish, Norwegian, Russian, American Eagle and RAF aces are listed with biographies and photographs.  
A very interesting and readable pre-cursor to 'Aces High'.
---
Confederate Air Force ~ Ghost Squadron
Published by the Confederate Air Force, Harlingen Texas in the late 1970s,
49 page, A4 size card cover booklet in VG condition. 
It has the ownership signature of a veteran member of the 458th BG and a small stain on the back cover.
This is a glossy colour history of the CAF and is crammed full of colour photos of all the various warbirds that they operated at the time.   
A really fascinating read!