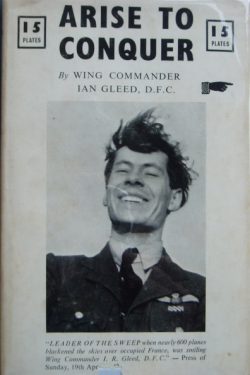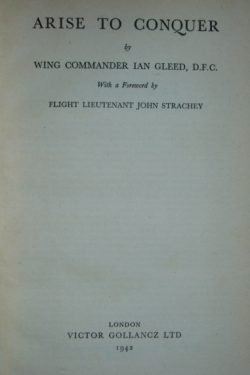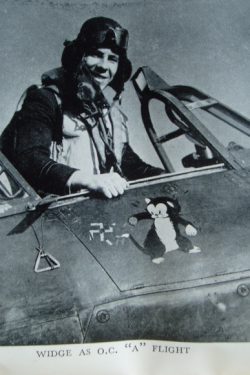 ARISE to CONQUER
The story of Ian 'Widge' Gleed'
'Arise to Conquer' 
by Wing Commander Ian Gleed DSO DFC
Victor Gollancz First edition, second impression before publication May 1942 . 111 pages and well illustrated with photographs.
Very Good condition hardback book in a Very Good condition dustjacket. There is a small 1cm piece missing from the bottom of the front panel but otherwise this is a particularly good copy of this scarce jacket.
One of the classic wartime published RAF fighter pilot autobiographies, 'Widge' Gleed's account of the frantic fighting with 87 Squadron during the Battle of France and then the long, hard days of the Battle of Britain makes for gripping reading.
There have been several re-issues of this book over the years but a smart first edition is an essential addition to a Battle of Britain library.