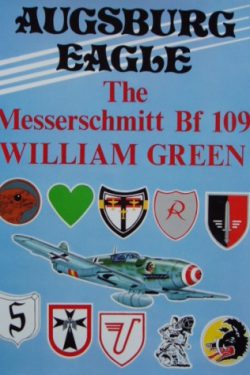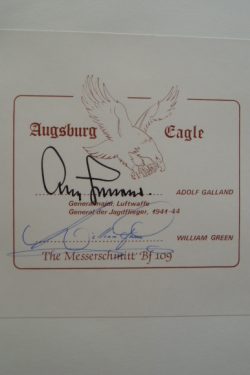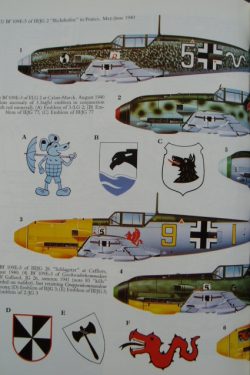 AUGSBURG EAGLE
The Messerschmitt Bf 109
Signed by Adolf Galland
Special Bookplate signed by General Adolf Galland and the author
Published by Aston Publications in 1987.
Very Fine condition hardback book and dustjacket. Clean, tight and unmarked.
The full and comprehensive story of one of the world's most famous fighter aircraft from design and development through action in the Spanish Civil War, the air battles for Poland and France, the Battle of Britain, the Eastern Front and post war service with other air forces.
The authoritative text is complemented by 200 photos and drawings, four cutaway drawings and 24 pages of full colour drawings showing the Bf 109 in its many guises.
A super book on this iconic aircraft with a smart bookplate signed by the General der Jagdflieger 1941-44 who personally scored more than 100 victories in the Messerschmitt Bf 109.