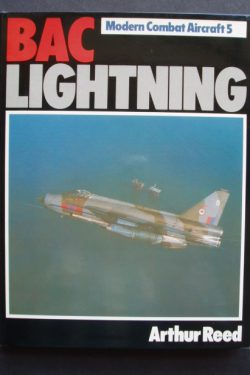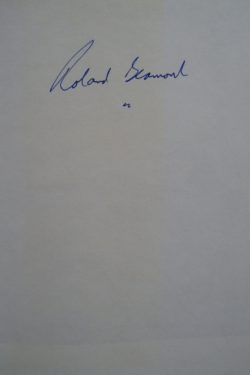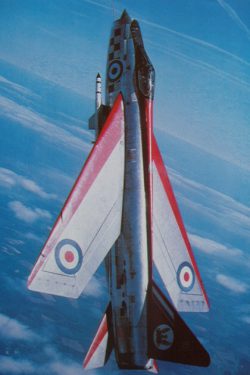 BAC LIGHTNING
By Arthur Reed
Signed by Wg Cdr Roland Beamont CBE DSO*DFC*
Signed by Roland Beamont on the front end paper
Ian Allen. First edition, 1980.  112 pages and crammed full of photographs, some in colour 
Fine condition hardback book and dustjacket. Clean, tight and bright.
The BAC Lightning was a classic Cold War fighter and the first and only truly supersonic aircraft fully developed by Britain on its own. Loved by pilots and the public, this book traces all the stages of the development of the Lightning and its service with the RAF and other air forces. 
Roland Beamont, one of the world's foremost test pilots, made the first flight and oversaw much of the development of this iconic aircraft and he contributes valuable first hand accounts about testing the Lightning to the narrative. 
This is a great book on a fabulous aircraft, enhanced by the very collectable signature of its test pilot.