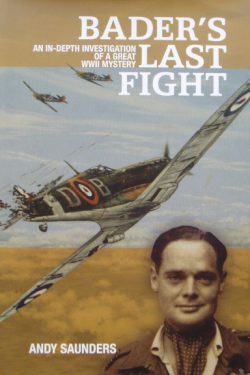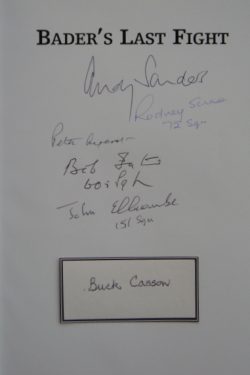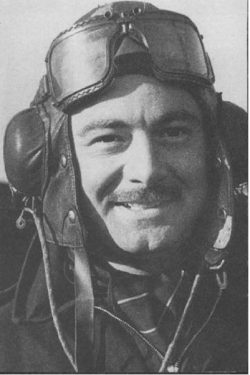 BADER'S LAST FIGHT
An in-depth investigation of a great WWII mystery
Multi-Signed
Signed on the half title page by the author and 
Rodney Scrace DFC
Peter Ayrest  DFC
Bob Foster DFC
John Ellacombe CB DFC*


+ mounted signature of


Squadron Leader LH 'Buck' Casson DFC AFC

Grub Street First edition 2007. 160 pages and well illustrated with photos, some in colour. 
Fine condition hardback book and dustjacket. Clean, tight and bright. As new.
On 9 August 1941, one of the greatest icons of the Second World War, Douglas Bader, was shot down, captured and later incarcerated. But by whom, and how? Was it by one of his deadly German opponents, as Douglas Bader himself maintained, or was it by one of his own side?  In 2003 the author of this book ignited a controversy by suggesting that Bader may have been victim to friendly fire, specifically Buck Casson who ironically was also shot down that day. That revelation was followed by interest in the national press and later by a TV documentary screened on Channel 4 in August 2006. This book investigates the events surrounding Circus 68 and includes the search for Bader's crashed Spitfire.  Chapter 6 is titled 'The experiences of Buck Casson' and whatever your opinion as to how Bader was downed, this is an interesting book with some fascinating insights into the Bader legend. 
Squadron Leader LH Buck Casson was one of the original volunteer pilots to join 616 (South Yorkshire) Auxiliary Air Force Squadron on its formation at Doncaster in 1938. After pilot training, he served briefly with 79 Squadron flying Hurricanes from Biggin Hill before rejoining Spitfire equipped 616 at Leconfield in July 1940. With the squadron he flew south to Kenley in mid-August and over the next three weeks was involved in fierce fighting during the Battle of Britain. On 30th August he was credited with a probable and a damaged HE111. Two days later he claimed a Bf109 followed by the destruction of a Do17. After suffering severe losses, the squadron was withdrawn to Kirton-in-Lindsay on 4th September and after a rest period, 616 moved to Tangmere in February to join the Bader Wing. 
Flying on daily sweeps and bomber escorts over Northern France, he destroyed a Bf109 on 22nd June and he claimed a damaged two days later. He was made Flight Commander in July and on the fateful 9th August as he was leading his flight over St Omer, his aircraft was hit and he was forced to crash land. He was soon captured and spent the rest of the war in as a POW in Stalag Luft 3. After his release four years later, he rejoined the peacetime 616 Squadron, equipped at first with Mosquito night fighters and then Meteor jet fighters. He was appointed as Commanding Officer in December 1950 during which time the Squadron won the coveted Esher Trophy awarded to the top Auxiliary Air Force squadron. After three years in command, he retired having been awarded the AFC for his outstanding leadership.
An interesting signed Battle of Britain book with a very relevant additional signature.