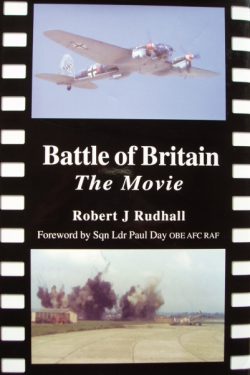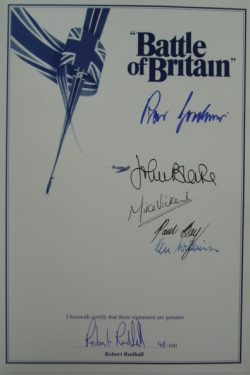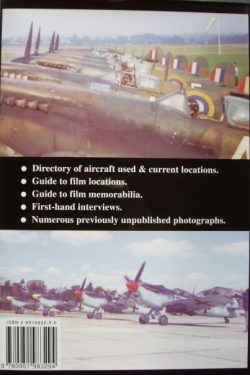 BATTLE of BRITAIN ~ The Movie
The making of the Movie
Multi-Signed
Published to commemorate the 60th Anniversary of the Battle of Britain
Limited Edition Bookplate 48/100 signed by
 The author, Robert J Rudhall
The film score composer, Ron Goodwin
A Spitfire & Me109 pilot in the film, Mike Vickers
The film aerial co-ordinator, John Blake
Spitfire pilot & ex CO of BBMF, Sqn Ldr Paul Day
Battle of Britain Spitfire pilot, Ken Wilkinson

Ramrod Publications, First Edition, 2000.  192 pages and very well illustrated with lots of photographs, mainly from the film set including 40 in colour.
Fine condition hardback book in Fine condition dustjacket. A superb copy
This is the scarce hardback first edition. It tells the story of the making of the classic 1969 film detailing the aircraft used, locations, memorabilia, interviews, quotes and lots of superb previously unpublished pictures, many in colour.
It's hard to believe that the film was released over fifty years ago……