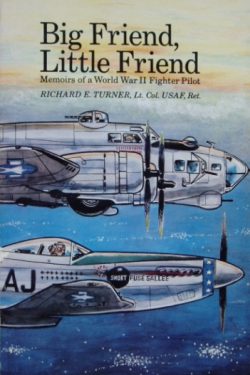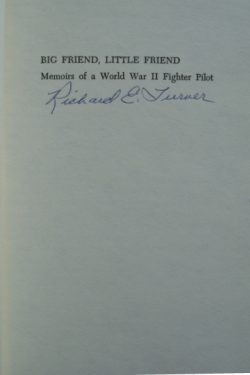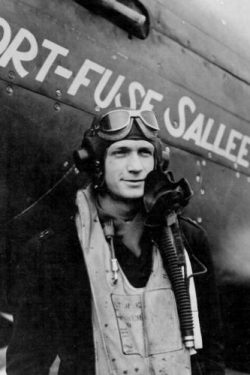 BIG FRIEND, LITTLE FRIEND
Memoirs of a World War II Fighter Pilot
Signed by Lt Colonel Richard E Turner
Signed on the half-title page by
Lt Colonel Richard Turner

 
Published by Champlin Fighter Museum Press. Revised edition 1983.  176 pages plus photographs.
This book was published in the UK by William Kimber with the less obscure title of 'Mustang Pilot'. Heavy bombers were known as 'Big Friends' and the fighters of the escorting Pioneer Mustang Group were called 'Little Friends'.
Fine condition card cover book.  Clean, tight and bright; it feels unread.   
A 12 victory Ace with 354th Fighter Group, Colonel Turner vividly describes flying and fighting in his P51 'Short Fuse Sallee'.  Richard Turner became the CO of the 356th FS in 1944 and also flew in the Korean war.
A cracking read and one of the best American memoirs of the air war in the European Theatre of Operations. Richard Turner died in 1986
 A lovely copy of this very scarce signed autobiography rarely seen on this side of the Atlantic.