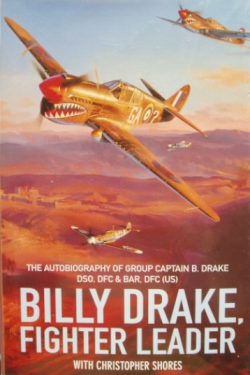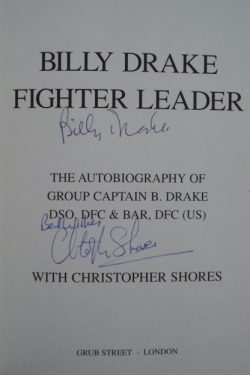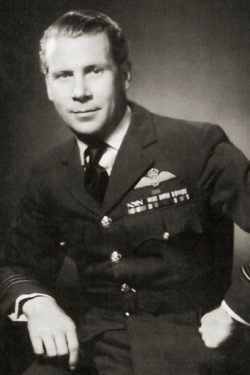 BILLY DRAKE, FIGHTER LEADER
The Autobiography of Group Captain Billy Drake DSO DFC*
Signed by Billy Drake & Christopher Shores
Sold
Signed on the title page by Billy Drake & Christopher Shores
Grub Street. First edition 2002. 160 pages with lots of photos

Mint condition hardback book and dustjacket. Immaculate. 
Billy Drake went to France in 1939 with 1 Squadron, notching up his first victories in the spring of 1940. He fought the Battle of Britain with 213 and 91 Squadrons then was posted to the Western Desert to fly the famous shark mouth Kittyhawks of 112 Squadron. He led a Spitfire Wing in Malta and then a Typhoon Wing in 1944 accumulating more than 20 victories in his distinguished career.

An extremely colourful personality, this is a great account of Billy's experiences, the characters he knew and flew with and the often amusing highlights of his RAF career and adventures afterwards.