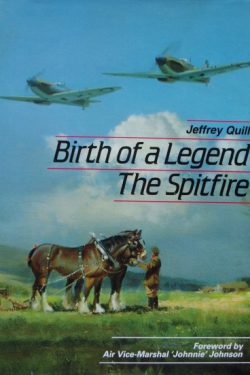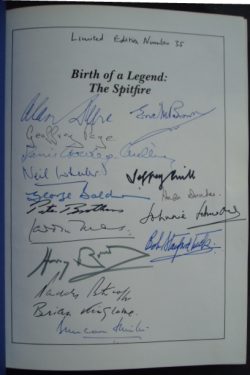 BIRTH of a LEGEND ~ The SPITFIRE
By Jeffrey Quill OBE AFC FRAe
Multi-Signed Limited Edition
Limited Edition signed by 16 distinguished Spitfire pilots on the half title page
Paddy Barthropp                                     Jeffrey Quill
Laddie Lucas                             Duncan Smith
Brian Kingcome                                Neil Wheeler
Hugh Dundas                 Denis Crowley-Milling
Alan Deere                             Pete Brothers
Geoffrey Page                        Johnnie Johnson
Bob Stanford Tuck                         Eric Brown
George Baldwin                      Harry Broadhurst
Quiller Press 1986 First edition. 160 pages including numerous photographs and colour plates.
Mint condition hard back book in blue, faux leather boards with silver gilt titles and page edges. Fine condition dustjacket. 
This book was published for the Spitfire's 50th anniversary and Jeffrey Quill recounts the events leading up to its dramatic and triumphant birth and of the precarious first few years of its development.
As Supermarine Chief Test Pilot, the author's life was centred on the Spitfire and nobody was better qualified to write this book.
A brilliant Spitfire book with a fantastic set of Battle of Britain and Spitfire Ace signatures.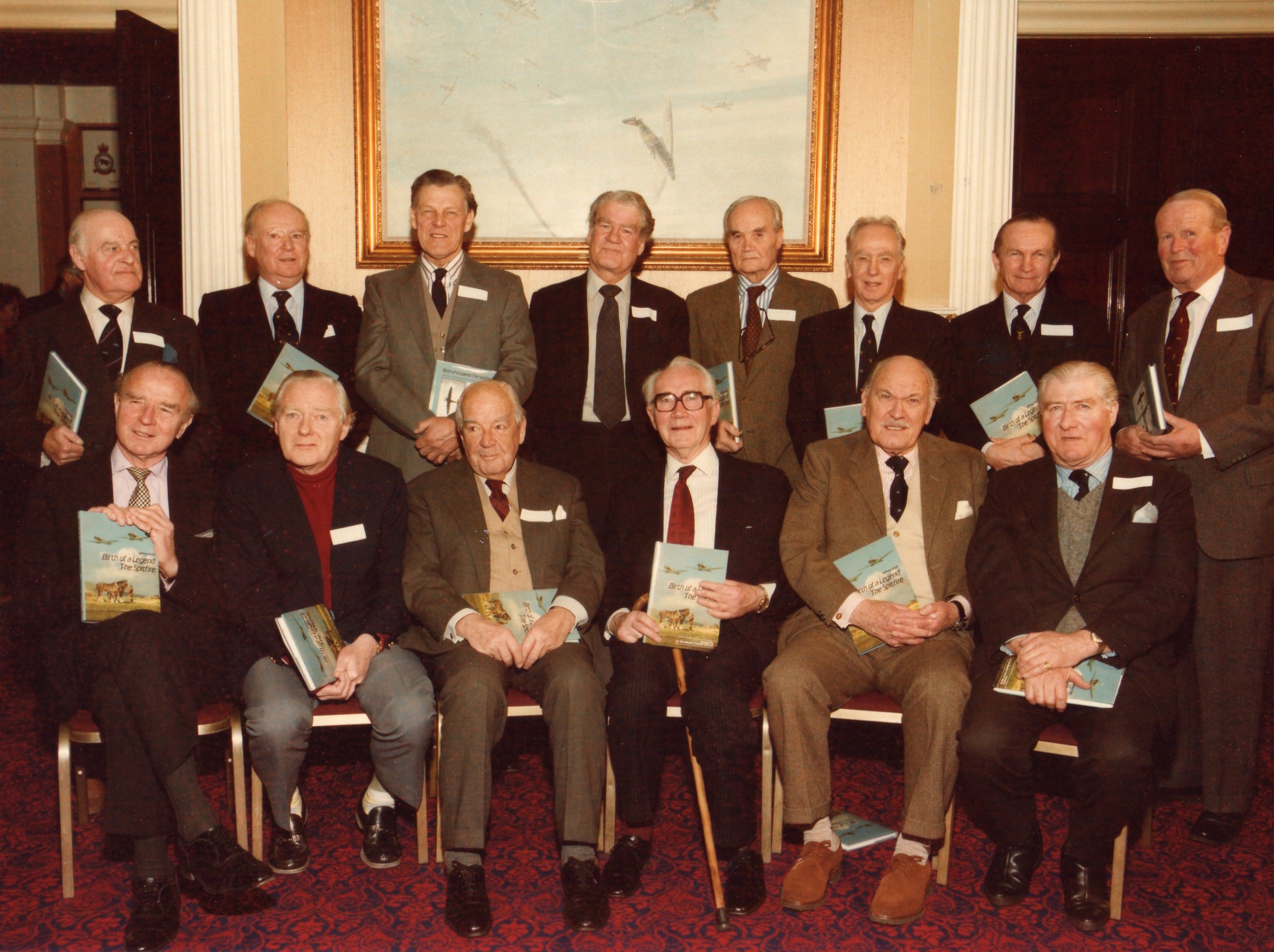 Signatories at the RAF Club book launch in February 1986