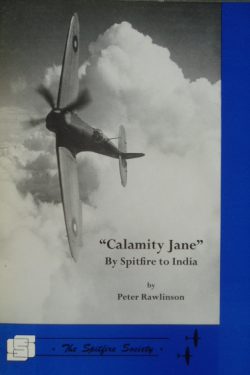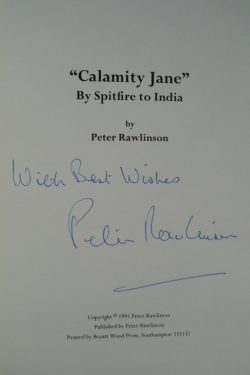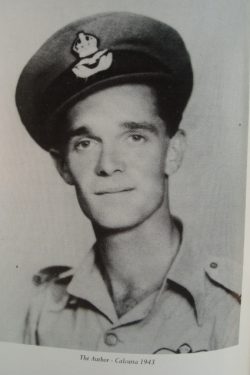 "CALAMITY JANE"
By Spitfire to India
Signed by Peter Rawlinson
Signed by Peter Rawlinson

Privately published by the author in association with The Spitfire Society 1991.  60 pages and well illustrated with photos and diagrams
Fine Condition card cover book. The book is pristine and feels unread.
The author was a Spitfire Photo Recce pilot and this is the story of his solo flight from RAF Benson to Calcutta in a Spitfire Mk IV PR in 1943.  The eventful journey, which took 10 weeks, gave good reason for the author to christen his aircraft 'Calamity Jane'! The last chapter of the book describes the work and challenges faced by a PRU pilot in Burma.
An unusual Spitfire book and a very entertaining and thought provoking read.