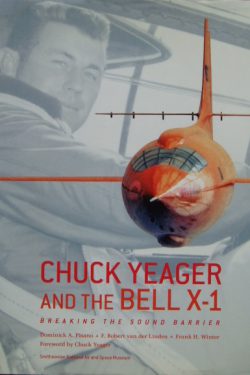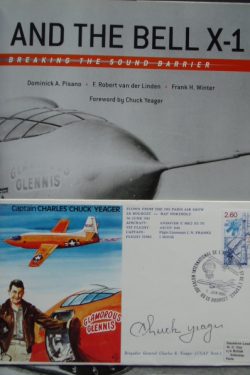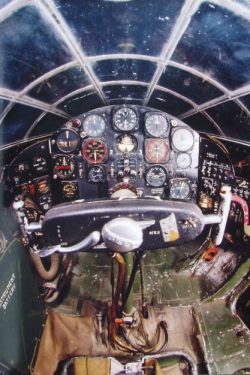 Chuck Yeager & the BELL X-1
Breaking the Sound Barrier
Signed by Chuck Yeager
Sold
Limited Edition Test Pilot Cover signed by
Chuck Yeager
Smithsonian Institute First edition 2006.  144 pages and well illustrated with lots of photos, many in colour.
Fine condition hardback book in laminated covers showing the cockpit of the X-1. The unclipped dustjacket is also in Fine condition.  The book is clean, bright, tight and nearly as new. A super copy. The cover is a limited edition 733/1000 and is loosely laid into the book. 
October 14 2023 marked the 76th anniversary of the day that Chuck Yeager
flew the Bell X-1 rocket airplane faster than the speed of sound
This is the story of the record-breaking flight of the world's first supersonic aircraft.  The X-1 was the first American aircraft constructed solely for high speed research and it not only broke the sound barrier but also was distinct as one of the few aircraft to complete its test program without a significant aerodynamic or structural alteration.  Written by authorities from the Smithsonian Institute, this book presents the people and the aircraft and gives an insiders' view of one of the most significant achievements of the 20th century and has some fabulous close-up and cockpit views of the record breaking X-1 displayed in the Smithsonian in Washington DC.
A WWII Mustang Ace, Chuck Yeager went on to become one of the world's most famous test pilots.  He was the first man to fly supersonic and flew virtually every type of experimental aircraft at Edwards AFB in a long and distinguished career.
This is a fascinating book about one of the most famous planes of all time and a defining moment in aviation history, enhanced by a splendid certified signature.