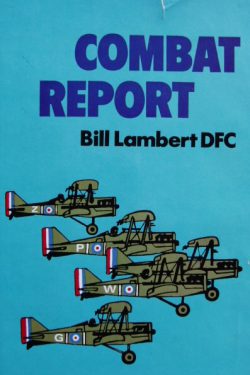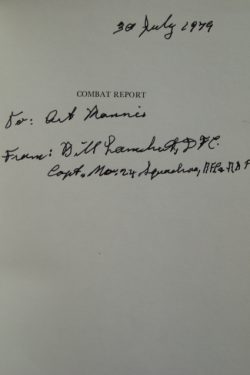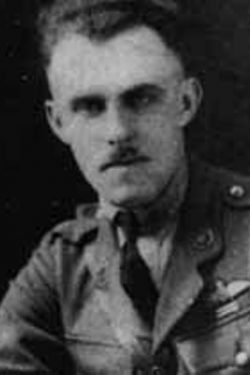 COMBAT REPORT
The autobiography of an American with the Royal Flying Corps
Signed by Lt Col William Lambert DFC
Inscribed and signed on the half title page by
Bill Lambert DFC,
Capt No 24 Squadron, RFC & RAF
30th July

1979
William Kimber First Edition 1973.  233 pages and well illustrated with photographs
Fine condition hardback book. Clean, tight and unmarked – feels unread.  It has a Very Good condition dustjacket with one closed tear to the top of the front panel but is otherwise in great condition. It looks and feels very smart in its protective wrapper.
William C. (Bill) Lambert (1894 – 1982) was an American fighter pilot who came to England to fly and fight with the RFC. He was probably the second-ranking American ace of World War I. He claimed 18 air-to-air victories, 8 fewer than "Ace of Aces" Eddie Rickenbacker and was awarded the Distinguished Flying Cross. He achieved this success in a 6 month tour of the Western Front with the famous 24 Squadron.   This is his account, based on diaries and logbooks of an astonishing few months in 1918 through the fresh eye of this intrepid American.
A very entertaining autobiography, full of anecdotes and insights into life in the RFC in WW1, and enhanced by a very scarce WW1 Ace signature.