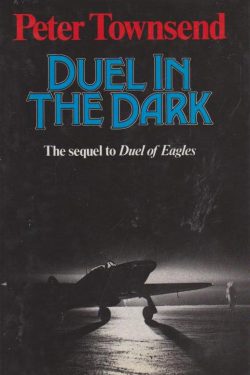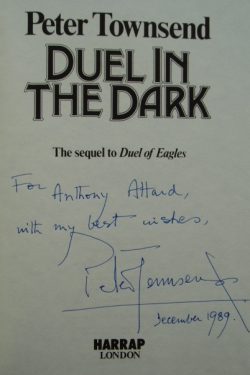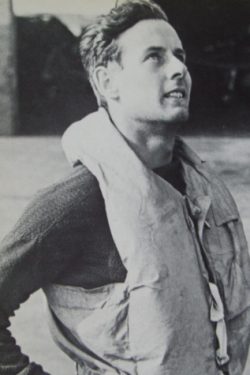 DUEL in the DARK
The sequel to 'Duel of Eagles'
Signed by Peter Townsend
Sold
Inscribed, signed and dated by Peter Townsend
Published by Harrap. First Edition 1986.  224 pages and well illustrated with photographs.
Fine Condition hardback book in Fine condition dustjacket. A very pleasing copy.
The sequel to Peter Townsend's best selling book 'Duel of Eagles' is about the Battle of Britain and the Blitz.  In the preface Peter Townsend writes:  "The day fighter squadron, No 85, that I had led during the day battle was in the autumn of 1940 abruptly assigned to the role of night fighter squadron.  I tell the story here of how we in the night fighter defences – in the face of formidable technical and weather problems – tried, with little success at first, to help stem the nine month long German Night Blitz".
The author's own role is interwoven with the experiences of a typical London family and this is a well written account of the less well known but equally vital part of the Battle of Britain.
A very scarce signed copy of Peter Townsend's lesser known memoir.