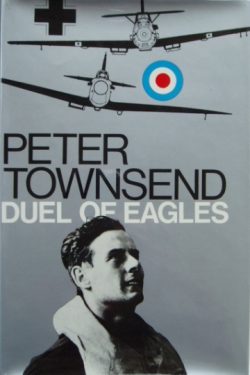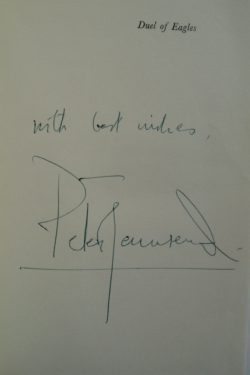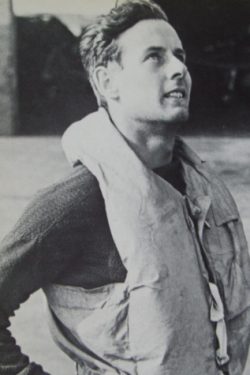 DUEL of EAGLES
By Group Captain Peter Townsend CVO DSO DFC*
Signed by Peter Townsend
Sold
Signed by Peter Townsend on the half title page
Weidenfeld & Nicolson. First Edition, first printing 1970.  455 pages with photos and maps.
A Near Fine Condition hardback book in a Very Good condition dustjacket which has a few closed edge tears but still looks smart in its protective cover. A very nice copy.
A detailed analysis of the events leading to the Battle of Britain and an account of the Battle itself told by a Hurricane Squadron Commander who was in the thick of the fighting with 85 Squadron.
Still considered to be one of the best and most readable books about the Battle, this copy is enhanced by a characteristically bold Townsend signature taking up most of the half title page.  It is a particularly nice signed copy for any Battle of Britain library.