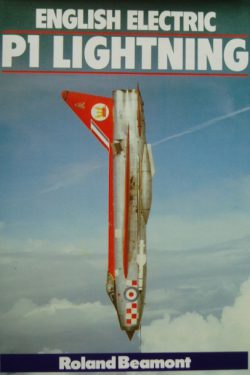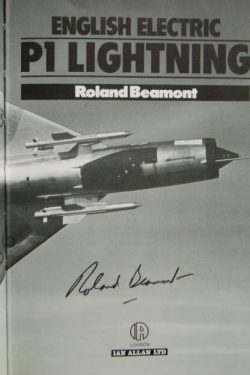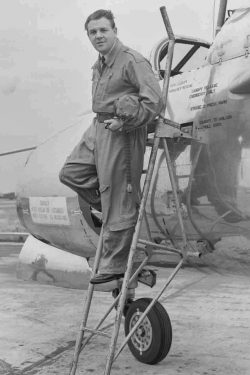 English Electric P1 LIGHTNING
By Roland Beamont
Signed by Wg Cdr Roland Beamont CBE DSO*DFC*
Sold
Signed by Roland Beamont on the title page
Ian Allen. First edition, 1985.  128 pages and crammed full of photographs, diagrams and cutaways. 
Fine condition hardback book and dustjacket. Clean, tight and bright.
The Lightning was a classic Cold War fighter, the first and only truly supersonic aircraft fully developed by Britain on its own and loved by pilots and the public.
This is the inside story of the design and development of the P1 Lightning told by the distinguished pilot who was responsible for its flight testing.  What really happened to the Lightning from design to entry into Service and what could have happened to this highly successful aircraft make a fascinating story by a man whose life was the Lightning for over a decade.
This is a great signed book about an iconic aircraft.