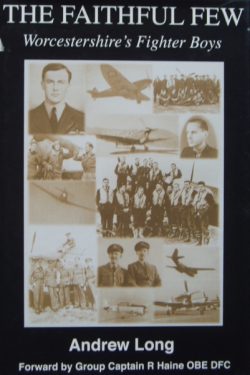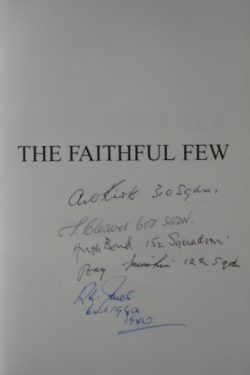 The FAITHFUL FEW
Worcestershire's Fighter Boys
Multi-Signed
Sold
Multi-signed by Veterans on the half title page
including Battle of Britain pilot Richard Jones (64 & 19 Squadrons)
Presentation signed by the author on the title page
Victory Books 2007. First edition. 209 pages and well illustrated with photographs
Fine condition hardback book in a Fine condition dustjacket.
Packed with first hand accounts and previously unseen photographs from private collections, this book tells the stories of a number of fighter pilots who hailed from Worcestershire, sharing between them a broad experience of fighter operations and theatres of war.
A well researched book with a neat collection of signatures.
This book is listed on ACE.  To purchase, please contact Spitfire Books