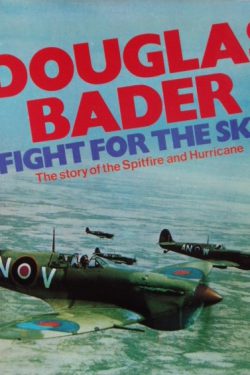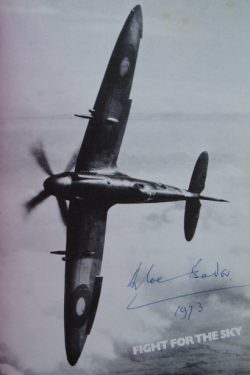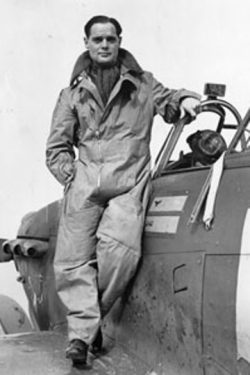 FIGHT for the SKY
The Story of the Spitfire and Hurricane
Signed by Douglas Bader
Sold
Signed by Douglas Bader on the half title page, dated 1973 
Sidgwick & Jackson first edition 1973. 192 pages. Profusely illustrated with black and white and colour photographs.
A Very Good condition hardback book in a Very Good condition dustjacket, clean, tight and bright.  
This is the only book written by Douglas Bader and it is an interesting read. It is superbly illustrated and has fascinating contributions from some legendary RAF pilots such as Johnnie Johnson, Al Deere and Hugh Dundas.
Douglas Bader signed most copies of this book on the red front endpaper but this copy has been boldly signed and dated on the pictorial front end paper which makes it rather special. A very nice copy of this excellent book.