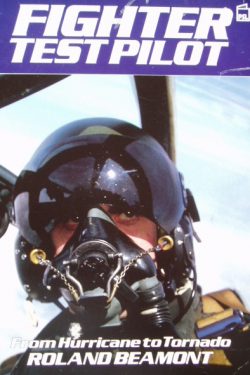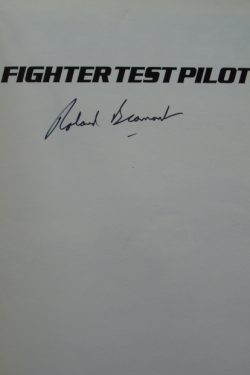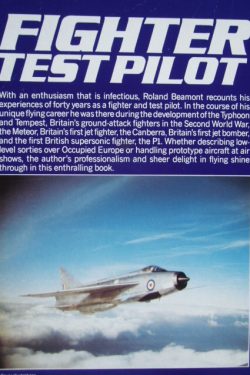 FIGHTER TEST PILOT
From Hurricane to Tornado
Signed by Wg Cdr Roland Beamont CBE DSO*DFC*
Sold
Signed by Roland Beamont in black ink on the half title page
PSL edition, 1987.  160 pages and well illustrated with photographs, some in colour.
Very Good condition card cover book. Clean, tight and bright. Though there are a few dinks and creases to the card covers, the contents are fine.
From flying Hurricanes in the Battles of France and Britain to leading a Typhoon Squadron and later a Tempest Wing into action, Roland Beamont became one of the world's foremost test pilots.  His experiences during 40 years of test flying include production testing the wartime Hawker fighters, developing Britain's first jet fighter, the METEOR; Britain's first jet bomber, the CANBERRA; Britain's first supersonic fighter, the P1 (which became the LIGHTNING); the fabulous but ill fated TSR2 and the JAGUAR and TORNADO amongst many others. 
In this immensely readable book, 'Bee' shares many of the highlights of a unique flying career, which will enthral everyone with an enthusiasm for aeroplanes and he describes what it was like to fly and test some of the world's most fascinating fighter aircraft.
This book is listed on ACE.  To purchase, please contact Spitfire Books