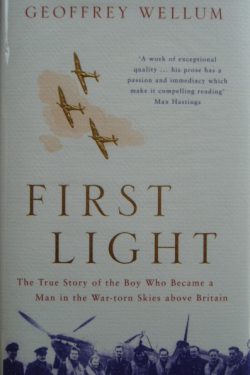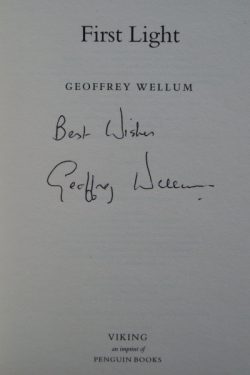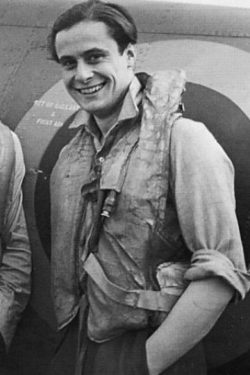 FIRST LIGHT
The True Story of the Boy who became a Man in the War-torn Skies above Britain
Signed by Geoffrey Wellum DFC
Sold
Signed by Geoffrey Wellum on the title page
Published by Viking. First edition, rare first impression, 2002.  338 pages and well illustrated with photographs.
Very Fine condition hardback book and dustjacket.  Clean, bright, tight and unread. A superb copy.
An exceptional autobiography of life in the air in WW2. Geoffrey Wellum's RAF commission came through in 1939 and he was posted to No 92 Squadron, aged just 17 and became one of the youngest participants in the Battle of Britain. In March 1942 he went to No 65 Squadron at Debden, and from there to Malta. Returning to England he became a Typhoon test pilot, and stayed in the RAF after the war as a staff officer.
The first print run of this book was very small but the book quickly became a bestseller and there were at least 14 later impressions of the hardback before it went into paperback.  Thus the first impression is the true first edition and is the most collectable, particularly in top condition and signed.
'First Light' is a true modern classic, totally compelling reading and ranks alongside Hillary's 'The Last Enemy' as a testament to 'The Few'.