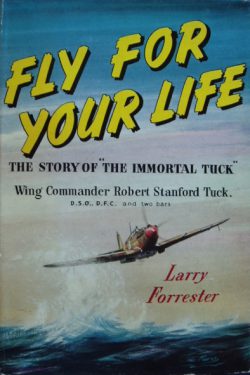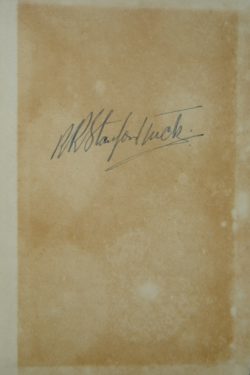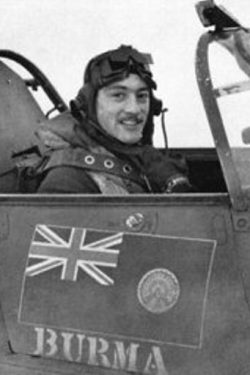 FLY For Your LIFE
The Story of Wing Commander Bob Stanford Tuck DSO DFC**
Signed by Bob Stanford Tuck
Signed on the front end paper
by
Wing Commander Bob Stanford Tuck
Frederick Muller Limited.  First Edition, 1st impression 1956. 367 pages.  Frontispiece portrait and 30 photos.
Very Good condition hardback book in blue boards and with gilt titles on the spine.  Apart from the age tanning to the end papers, the book is internally very clean and tightly bound with no foxing or other marks. The dustjacket is a reproduction but it looks smart in a protective cover.  It is likely that this was one of the original copies flat signed for the publisher.
With 29 victories, eight probables and six damaged, Bob Stanford Tuck was one of the greatest fighter aces of WWII though his combat career only lasted 18 months from Dunkirk to January 1942 when he was shot down by ground fire in northern France.  Imprisoned in Stalag Luft III, he escaped eastwards, because he was a Russian speaker, and joined the advancing Soviet troops.
From the jacket:  "The story of 'the Immortal Tuck', one of the RAF's top fighter pilots with 29 official victories and more than his share of hairsbreadth escapes.  So phenomenal was his luck that he became a legend". 
This is one of the classic Battle of Britain books and although this copy lacks an original dustjacket, signed copies are particularly hard to find in any condition.