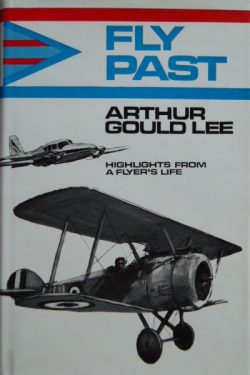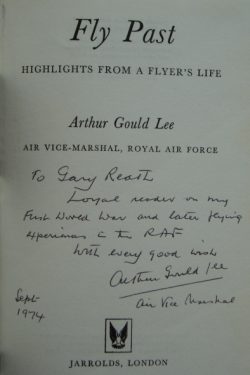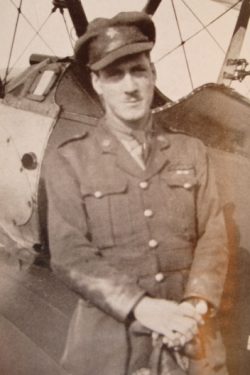 FLY PAST
Highlights from a Flyer's Life
Signed by Air Vice-Marshal Arthur Gould Lee MC
Sold
Inscribed and signed by Arthur Gould Lee on the title page
'To….. loyal reader of my First World War and later flying experiences
in the RAF. With every good wish. September 1974'
Jarrolds. First edition 1974. 222 pages and well illustrated with photographs.
Fine condition hardback book and dustjacket.  Clean, tight and bright.
Thanks to a broken leg during training, Arthur Stanley Gould Lee gained valuable additional time flying trainers before he was posted to 46 Squadron in France during World War I. In November 1917 during low level bombing and strafing attacks, he was shot down three times by ground fire. He spent eight months at the front and accumulated 222 hours of flight time in Sopwith Pups and Camels during a staggering 118 patrols; being engaged in combat 56 times and scoring 11 victories.
Between the wars he flew in many theatres of operations and experienced many diverse aircraft types. He became Station Commander at RAF Hornchurch in 1935 and besides being involved in numerous Empire Air Days and war exercises, he met future aces such as Malan and Stanford Tuck who were young Pilot Officers on Hornchurch based fighter squadrons.
During the war, he had commands in Turkey, Greece, the Desert, returning to a staff job at Fighter Command and then onto the Balkans. He lived to retire from the RAF as an Air Vice-Marshal in 1946 but continued to have many other flying adventures. 
Author of several books on his WW1 flying experiences, this book looks back on his best remembered flights from all parts of his flying career and this incident packed account of an untypical service career is a story worth reading. 
A great flying memoir with a WW1 ace signature.