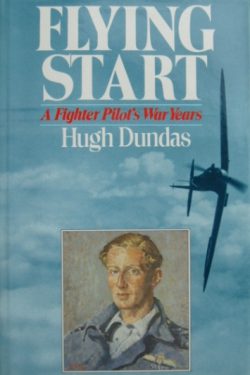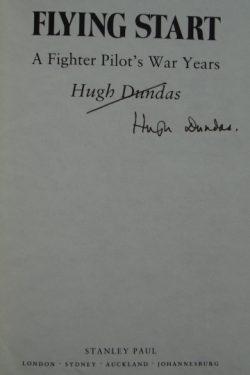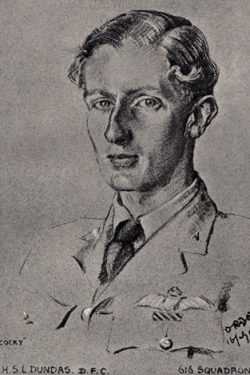 FLYING START
A Fighter Pilot's War Years
Signed by Sir Hugh Dundas
Signed on the title page by
Group Captain Sir Hugh Dundas CBE DSO DFC

Inscribed on the front end paper: 'Annie and Peter, with love from Hughie'.
It is possible, but not confirmed, that this book was a presentation to Air Cdre Peter Brothers and his wife Annette
Stanley Paul & Co First Edition, first printing 1988.  180 pages and 16 pages of photographs.
Fine condition hardback book in blue boards with a Very Good condition dustjacket. Pleasingly, the pages are clean, bright and white, not browned which is a common characteristic of this book. A great copy.
Hugh 'Cocky' Dundas was a Battle of Britain fighter ace.  He was Douglas Bader's wingman, led a Spitfire wing in the invasions of Sicily and Tunisia and became the youngest ever Group Captain in the RAF at the age of 24.  After a distinguished post war business career he was knighted in 1987 and died in 1995.
A lovely signed first edition Battle of Britain memoir.