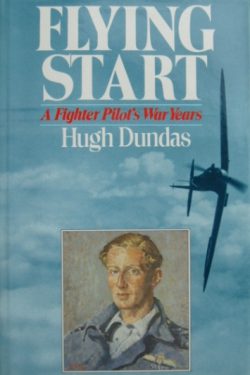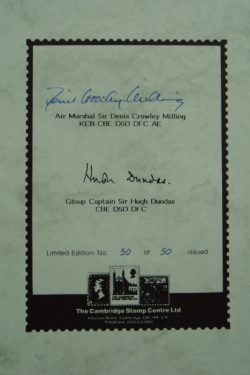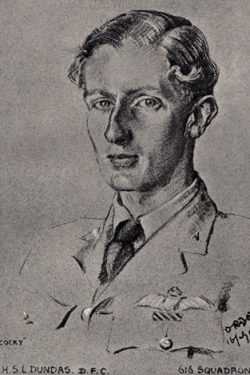 FLYING START
A Fighter Pilot's War Years
Signed by Sir Hugh Dundas
Sold
Signed on the special  limited edition inserted page by
Air Marshal Sir Denis Crowley-Milling
Group Captain Sir Hugh Dundas

Stanley Paul & Co First Edition (reprint) 1988.  180 pages and 16 pages of photographs.
Fine condition hardback book in blue boards with a Fine condition dustjacket. The signed page has been carefully inserted to form part of the book.
Hugh 'Cocky' Dundas was a Battle of Britain fighter ace.  He was Douglas Bader's wingman, led a Spitfire wing in the invasions of Sicily and Tunisia and became the youngest ever Group Captain in the RAF at the age of 24.  After a distinguished post war business career he was knighted in 1987 and died in 1995.
This book is also signed by Denis Crowley-Milling who flew with Bader's 242 Squadron during the Battle of Britain and later with the Tangmere Wing.  After being shot down and successfully evading capture, he returned to operations commanding a Typhoon squadron and went on to achieve post-war high command.
A great Battle of Britain memoir with two excellent signatures.