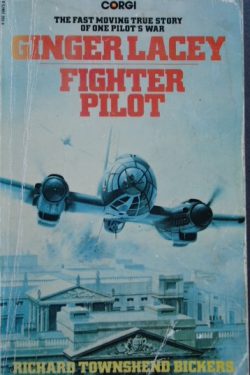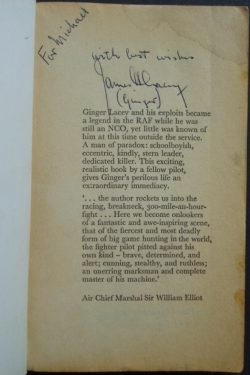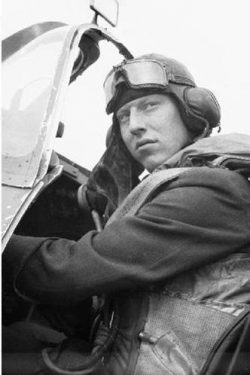 GINGER LACEY Fighter Pilot
By Richard Townshend Bickers
Signed by James 'Ginger' Lacey
Signed by James 'Ginger' Lacey on the first page

Corgi paperback edition 1978.  
This paperback book has its faults as can be seen from the pictures.  Despite the creasing to the cover and the watermark to the top of the first few pages, the book is complete and solidly bound. 
The biography of the brave and modest young sergeant pilot who for many years was almost unknown outside the RAF. Some excerpts from the Dustjacket 'Blurb':
Battle of Britain Top Scorer ~ First Spitfire Over Japan ~ Toughest CO in Burma ~ The man who shot down the Heinkel that bombed Buckingham Palace. "In this book, a fellow pilot unravels the story of one of the greatest of The Few; the legendary eccentric, inspired humorist, hunter of the air and the deadliest marksman of them all."
A very nice Ginger Lacey signature in a well used copy of his book and priced accordingly.