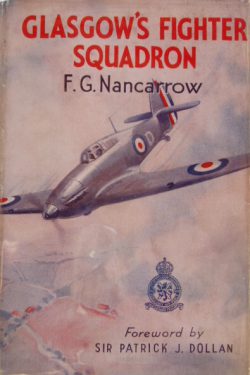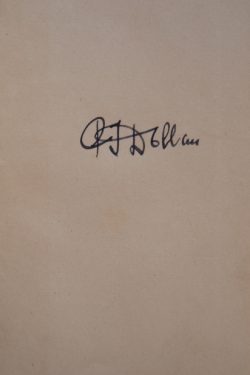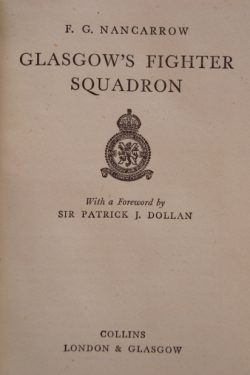 Glasgow's Fighter Squadron
602 (City of Glasgow) Squadron
Signed by Sir Patrick Dollan
Sold
Signed on the front end paper by



Sir Patrick Dollan
Lord Provost of Glasgow & wrote the Foreword
Collins first edition 1942.  96 pages with 16 photographic plates, including several Cuthbert Orde portraits of 602 Squadron Battle of Britain pilots.  
Near Fine condition hardback book in green boards with gold gilt titles and the squadron crest embossed on the front cover.  The dustjacket is in Very Good condition, unclipped, with a couple of chips at the top of the spine.  A really nice condition copy of this wartime publication with its scarce dustjacket.
This account of the activities of No 602 (City of Glasgow) Squadron deals with the period immediately preceding the outbreak of war up to the end of the Battle of Britain.  Despite the wartime censorship, it is an interesting read and describes the activities of squadron personalities both in the air and on the ground. 
A nice example of this early squadron history and a signed copy is an uncommon find.