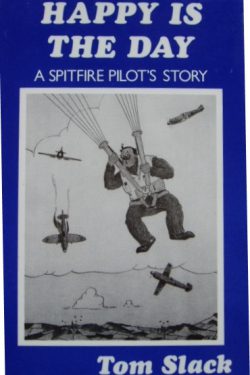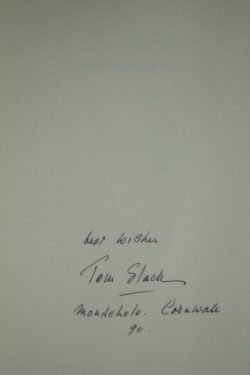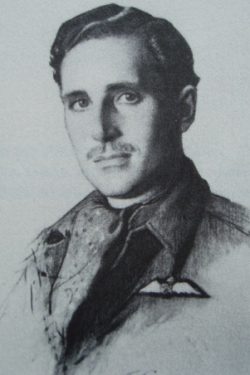 HAPPY is the DAY
A Spitfire Pilot's Story
Signed by Tom Slack
Signed and dated by Tom Slack on the front end paper
United Writers First edition 1987. 121 pages including many photographs and drawings.
Mint condition hard back book and dustjacket. Clean, tight and bright. As new.
After flying training in Singapore and Iraq in 1940, Tom joined 41 Squadron at Tangmere flying Spitfires. Taking part in sweeps over France, he was shot down and with the help of the Resistance  successfully evaded capture and returned to England via Spain.  Later in the war, he crash landed in France, being taken prisoner by the Germans before being released then re-imprisoned by the Russians at the end of the war.
A fascinating and very humorous tale, illustrated by cartoons drawn by the author while a POW with material provided by the guards in return for portraits of themselves.