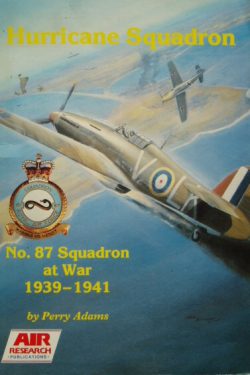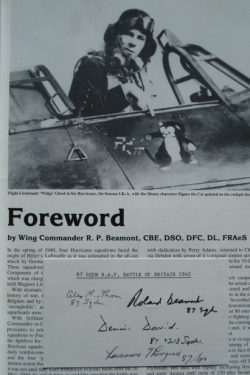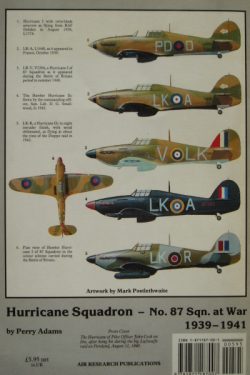 HURRICANE SQUADRON
No. 87 Squadron at War 1939~1941
Multi-signed card
Card signed by 87

Squadron Battle of Britain Pilots
Alex Thom
Roland Beamont
Dennis David
Lawrence Thorogood
Air Research Publications First edition 1988.  48 pages and well illustrated with photographs.
Very Good condition card cover A4 sized book.  Clean and bright. A pleasing copy of this scarce squadron history.  NB. The card is not attached to the book.
One of the first four RAF squadrons sent to France a week after the declaration of war in 1939, No 87 Squadron was in the thick of the Battle of France and then the Battle of Britain as recounted in this remarkable tribute to the pilots and ground crews.
The narrative is supported by a great selection of photos and maps and all the pilots who have signed the card are featured in the book.