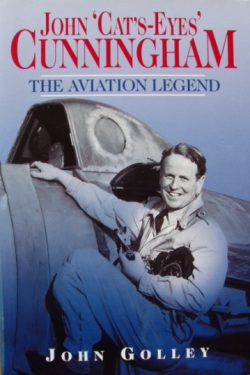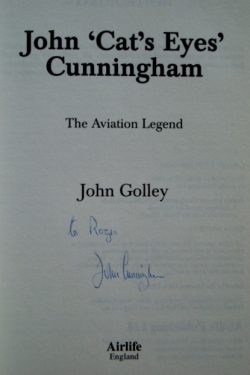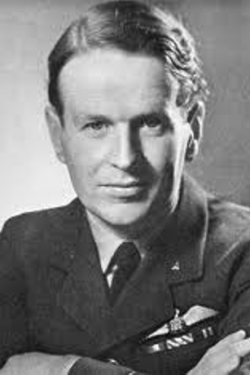 JOHN 'Cat's-Eyes' CUNNINGHAM
The Aviation Legend
Signed by John Cunningham
Signed by John Cunningham on the title page
Airlife first edition, first printing 1999.  225 pages and well illustrated with photos
Very Fine condition hardback book and dustjacket. Clean, tight and feels unread.
In an action packed life, John Cunningham achieved wartime fame as a night fighter ace followed by a long career as Chief Test Pilot for de Havilland in the exciting post war period. 
As 'Cats-Eyes' Cunningham he attained a legendary wartime status which few have equalled, symbolizing the growing effectiveness of the RAF's embryonic night fighter force.  He was the first squadron pilot in the world to shoot down an enemy aircraft using radar and as CO of 85 Squadron he was at the forefront of night intruder operations.
As Chief Test Pilot at de Havilland he made the first flight of the Comet on his 32nd birthday and made the first flight of the Trident some 12 years later, leading both programmes through triumphs and disasters.
A remarkable book about a remarkable man and deserving of a place in any aviation library.