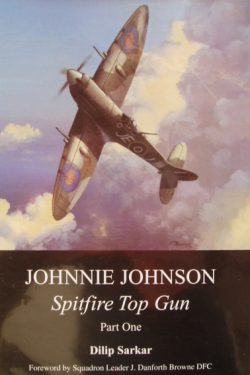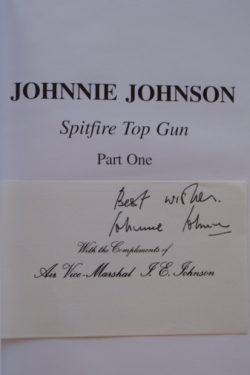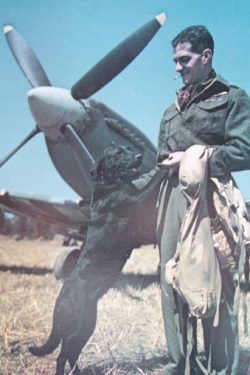 JOHNNIE JOHNSON
Spitfire Top Gun Part 1
Signed by AVM Johnnie Johnson DSO**DFC*
Sold
Compliments slip signed by Johnnie Johnson laid in
Ramrod first edition 2002.  210 pages and lots of photographs
Mint condition hardback book and dustjacket. New and unread.
This biography of the official top scoring allied fighter pilot of WWII with 38 accredited victories was completed shortly after Johnnie's death in 2001 and is based upon many interviews with him and is full of photos from Johnnie's personal collection.  Whereas 'Wing Leader' is Johnnie's personal memoir, this book puts his wartime career into historical context with the experiences of other pilots involved, ORB records, day to day data and analysis of combats fought from recent research in the archives.
Together with Part 2, this forms a fantastic record of the exploits and achievements of the RAF's Official 'Top Gun' and is enhanced by a signed personal compliments slip which is laid in but not attached to the book.