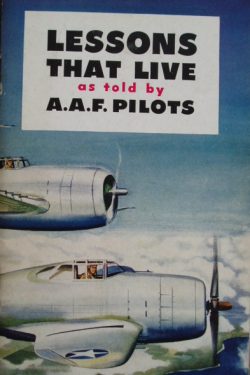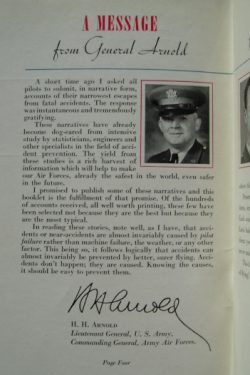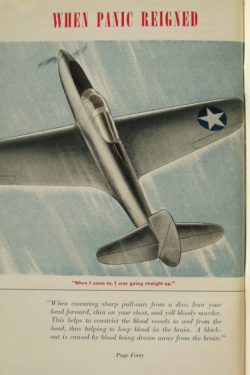 LESSONS that LIVE
As told by AAF Pilots
USAAF publication circa 1943.  48 pages and well illustrated with colour drawings at the start of each chapter.
Very Good condition card cover booklet.  In very decent condition for its age.
This 'I learnt about flying from that…' collection of accounts was put together to promote flight safety and spread hard-won experience through the rapidly swelling ranks of the United States Army Air Corps.  These hair-raising tales are interspersed with other top-tips and some poetry. 
An interesting and scarce wartime publication.