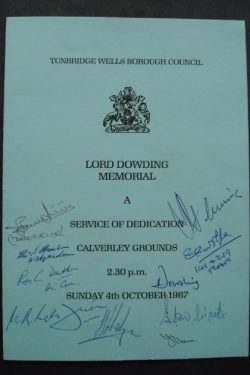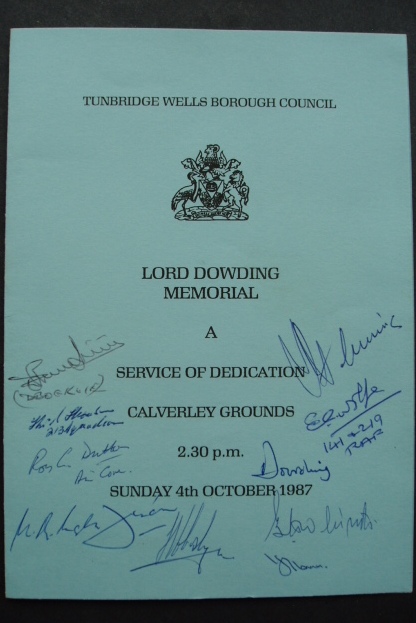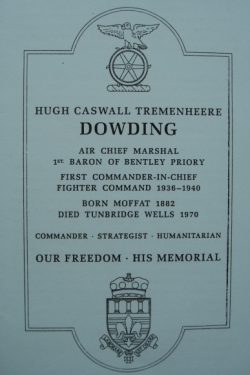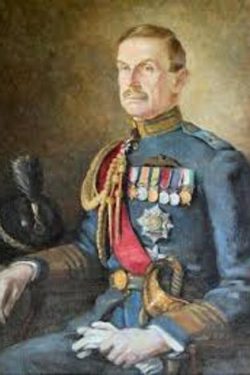 Lord Dowding Memorial
A Service of Dedication Booklet
Multi-Signed by Ten of 'The Few'
Price: Serious offers invited until 31st August 2020
AUGUST    ~    *SIGNATURE OF THE MONTH*
There are some aviation signatures that are very sought after by collectors
from all over the world, from pioneer pilots and designers to aces and astronauts. 
Therefore, each calendar month, Spitfire Books is offering an interesting signature for sale
and invites collectors to submit a 'best offer' during the month by email or telephone
---
Lord Dowding Memorial Service of Dedication Booklet
Tunbridge Wells ~ 4th October 1987
 Signed by 10 Battle of Britain pilots who attended the event
Donald B Ogilvie ~ 601 Squadron
Thomas R Thomson ~ 213 Squadron
Roy Dutton ~ 145 Squadron
Mike Ingle-Finch ~ 151/56/607 Squadrons
Ivor Cosby ~ 72/610 Squadrons
John Fleming ~ 605 Squadron
Edward Wolfe ~ 219/141 Squadrons
Derek Dowding ~ 74 Squadron
Boleslaw Drobinski ~ 65 Squadron
Frank Usmar ~ 41 Squadron
An A5 sized card comprising 4 sides and with an Order of Proceedings printed inside. 
It comes with a leaflet describing Dowding's achievements and how the Memorial came about.  Squadron Leader Ogilvie was a member of the Memorial Committee and suggested the concluding words of the inscription: 'Our Freedom – His Memorial'
Air Chief Marshal Hugh Dowding, 1st Baron Dowding, GCB, GCVO, CMG (24 April 1882 – 15 February 1970) served as a fighter pilot and then as commanding officer of No. 16 Squadron during the First World War. During the inter-war years he became Air Officer Commanding Fighting Area, Air Defence of Great Britain and then joined the Air Council as Air Member for Supply and Research. He was Commander-in-Chief of RAF Fighter Command during the Battle of Britain.
An unusual Battle of Britain booklet with a nice collection of signatures, some quite scarce.