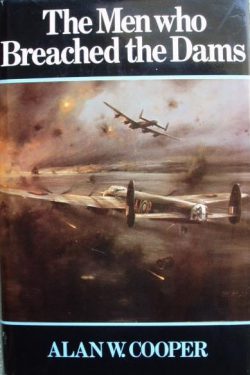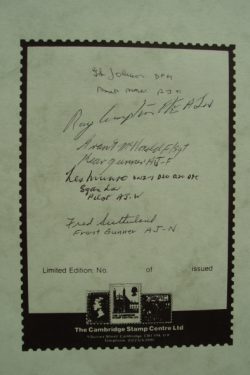 The MEN who BREACHED the DAMS
617 Squadron ~ The 'Dambusters'
Multi-Signed
Sold
Bookplate signed by 5 Dams Raid aircrew
'Johnny' Johnson ~ Bomb aimer AJ-T




Ray Grayston ~ Flight engineer AJ-N




Grant McDonald ~ Rear gunner AJ-F




Les Munro ~ Pilot AJ-W




Fred Sutherland ~ Front gunner AJ-N
Kimber First edition 1983. 223 pages  including  detailed appendices and photographs.
Very Good condition hardback and dustjacket. The bookplate has been inserted to form an extra page between the half title and the title pages.
This is a comprehensive and readable account of the famous Dams Raid with crew lists, service records of the men who took part and the awards they won.