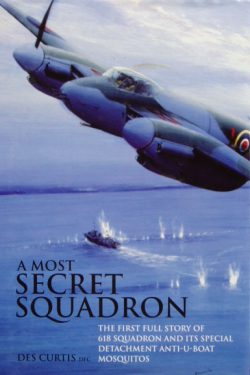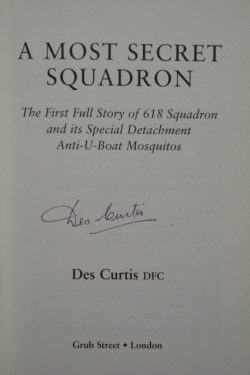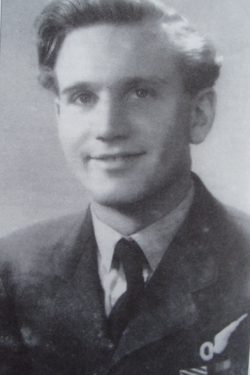 A Most SECRET SQUADRON
The story of 618 Squadron
Signed by Des Curtis DFC
Sold
Signed on the title page by Des Curtis DFC

 
Grub Street edition 2009. 207 pages and well illustrated with photographs.
As new condition hardback book and dustjacket. Clean bright and tight.
Des Curtis was one of the founder members of 618 Squadron. Formed within days of the illustrious 617, 618's primary objective was to mount a daylight low-level attack by Mosquitos on the German battleship Tirpitz within hours of the attack on the Ruhr dams.
The operation, code named 'Operation Servant', was given top security classification, to the point where the subject was excluded from the minutes of the meetings of the Chiefs of Staff of the air and naval forces.
The author reveals the numerous dilemmas, conflicting priorities and technical difficulties  of developing the bouncing bomb. He also writes first hand about the tactical problems of getting to and from the target and the tensions and strains endured by the Mosquito crews themselves, as they took the war to the German U-Boats within the sight and safety of their bases.
A remarkable history of a unique squadron with a neat signature.