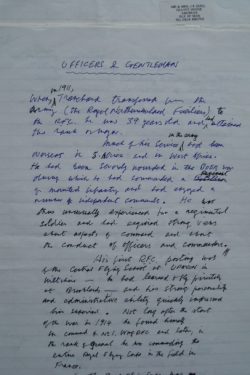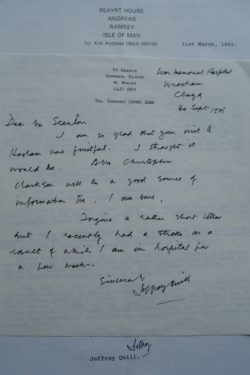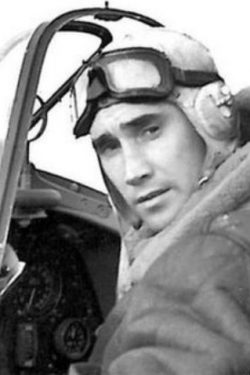 OFFICERS & GENTLEMEN
By Jeffrey Quill OBE AFC FRAe
Signed by Jeffrey Quill
Sold
Handwritten article 'Officers & Gentlemen' and archive of correspondence
from and signed by Jeffrey Quill 
This is a collection of correspondence from Jeffrey Quill to a fellow author between about 1985-93 comprising:
Handwritten article (5 x A4 pages) 'Officers and Gentlemen'

6 handwritten and signed letters

Typed article (4 x A4 pages) with hand corrections and annotations 'The RAF Between The Wars'

1 Typed and signed letter
Jeffrey Quill was an exceptional Spitfire test pilot who took the immortal Spitfire from its experimental prototype stage in 1936, when he worked with its great Chief Designer RJ Mitchell, through some 52 variants to the end of its production life in 1948. Before joining Supermarine, he served as an RAF Fighter Pilot in the 1930s and then during the Battle of Britain to gain first-hand knowledge of combat conditions the author fought with 65 Squadron and he later served in aircraft-carriers as an RNVR officer to increase his understanding of the problems of naval aviation and completed some 75 deck landings. His autobiography 'Spitfire: A Test Pilot's Story' is a classic Spitfire book.