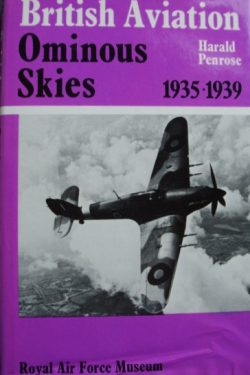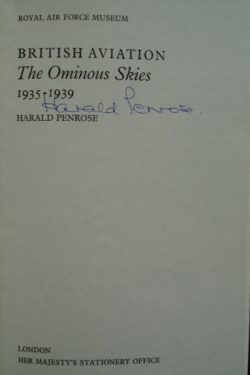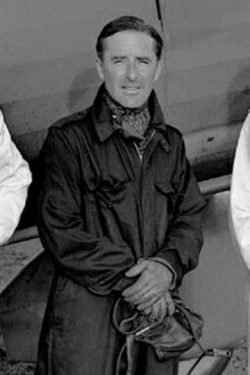 OMINOUS SKIES
British Aviation 1935 ~ 1939
Signed by Harald Penrose
Sold
Signed by Harald Penrose on the title page

 
HMSO RAF Museum First Edition 1980.   318 pages and  well illustrated with photographs.
Fine condition hardback book in a Near Fine condition dustjacket. Clean, bright and tight. A lovely copy. 
'Ominous Skies' is the fifth volume of Harald Penrose's monumental history of British Aviation. It covers the years when nations talked of peace and prepared for war. This was a period of intensive engine development, aero companies competing with each other in designing and flying many brilliant new aircraft types, and world record breakers achieving hitherto impossible speeds, heights and distances.  It was the age of Spitfire, Hurricane, Wellington, the great flying boats and many fine civil aircraft. Harald Penrose who was there, knew the participants and played a role in the development of a key industry, tells the story in his detailed, exciting and dramatic style.
Harald Penrose made his first flight in 1919 in an AVRO 504K. There followed a long and distinguished career in aviation, mainly as Chief Test Pilot for Westland Aircraft from 1931 to 1953 and his flying experience spanned light aircraft to early jet fighters and helicopters. He first flew many unusual types such as the tail-less Pterodactyl, the Lysander, the twin engine Whirlwind fighter and the fabulous but lethal Wyvern naval fighter. In latter years he became recognized as one of the finest aviation writers in the country.
A rare signed volume of aviation history.  Also available is the previous volume 'Widening Horizons 1930 ~ 1934', listed separately.