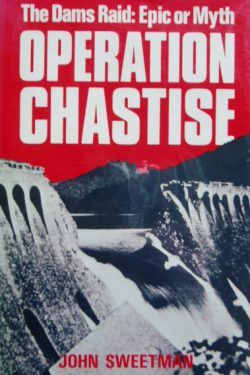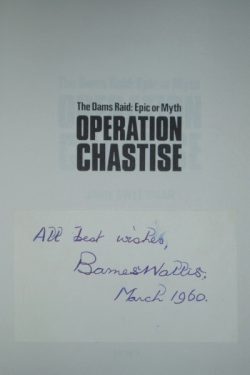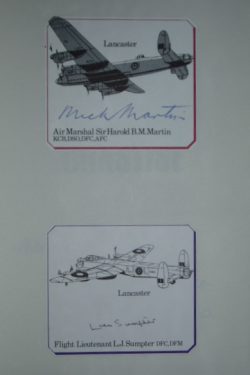 Operation CHASTISE
The Dams Raid: Epic or Myth
Multi-Signed
Sold
Bookplate on the title page signed
'All best wishes, Barnes Wallis, March 1960'

Bookplates on the front end paper signed by
Air Marshal Sir Mick Martin AJ-P
Flight Lieutenant Len Sumpter  AJ-L
Published by Jane's First edition, 1982.  218 pages with lots of photographs and appendices.
Fine condition hardback book and Fine condition dustjacket. Clean, bright and tight.
John Sweetman examines the Dams Raid from conception to execution and in a deeply researched and closely reasoned analysis of what was undeniably a brilliant and daring feat of arms, tries to discern the truth behind the legend. 
The book is based on newly released official documents (1982), archives, navigational logs and interviews with surviving members of 617 squadron and the various senior officers. So in his final analysis, was Operation Chastise an epic or a myth?
This is a readable addition to a Dambusters library enhanced by some excellent signatures.