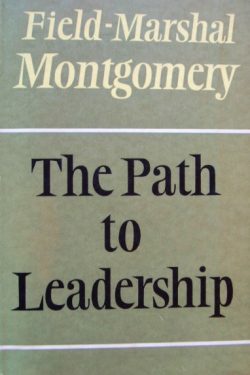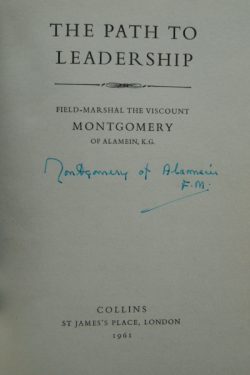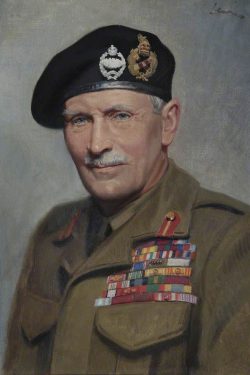 The PATH to LEADERSHIP
Field Marshal The Viscount Montgomery of Alamein
Signed by Montgomery of Alamein
Signed by Field Marshal Montgomery on the title page
Collins First Edition, 1961.   255 pages
Very Good condition clean, solid hardback book in burgundy boards and gold gilt titles. The dustjacket is also in Very Good condition complete, bright and unclipped.
Sir Bernard Montgomery, more commonly known by his title Field-Marshal Montgomery of Alamein or simply 'Monty', was the commander of the British Eighth Army in Africa and head of ground forces during Operation Overlord (Battle of Normandy and the D-Day Invasion). After  WWII, he took command of the British Army of the Rhine in Germany and died in 1976.
Who is a good leader? Are leaders born or are leaders made? What are the characteristics of inspirational leadership?
This is a stimulating collection of essays by Montgomery on models of military and political leadership. He explains the various faces of leadership and what it takes to become a leader.  Here are analysed with shrewdness and balanced judgement, the qualities that make up leadership. The author looks at his contemporaries including Generals French and Haig, Gort and Wavell. He goes back through Abraham Lincoln to Cromwell and even Moses. Here are Nehru, Nuffield, Khrushchev, Mao, and de Gaulle, world leaders who have changed the course of history with their actions and judgements.
An interesting book with a very collectable WWII signature.