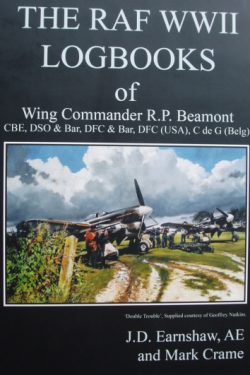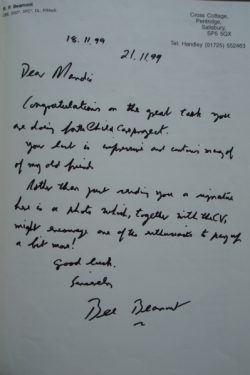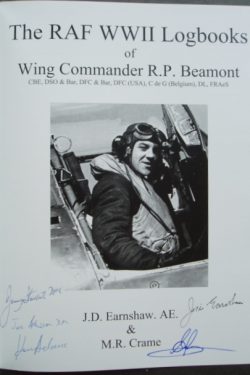 RAF WWII Logbooks ~ Roland Beamont
Wing Commander RP Beamont CBE DSO*DFC*
Multi-signed
The RAF WWII Logbooks of
Wing Commander Roland 'Bee' Beamont  CBE DSO*DFC*
Professionally inserted handwritten letter signed by Bee Beamont and 3 page hand corrected CV
 Signed on the title page by the authors and 609 Squadron Typhoon Pilots
Jimmy Stewart
Sir Joe Atkinson ~ wrote the foreword
Sir Ken Adams
Tally Ho Publications. First Edition 2006.  305 pages and a fantastic selection of photographs
Mint condition hardback book and Mint condition dustjacket. As new.  The letter and CV have been inserted into the book to form extra pages.
This is a faithful copy of the operational sections of Roland Beamont's logbooks plus some selected pages recording significant post war record breaking and test flights.  Supplemented by explanatory narrative and fantastic photographs this is a fascinating look at the life of one of Britain's greatest pilots.
 A truly superb copy of a very hard to find and impressive book. 
Click a picture to enter the gallery…..