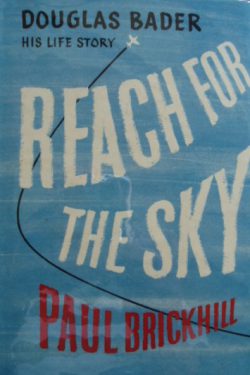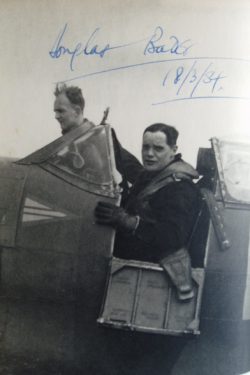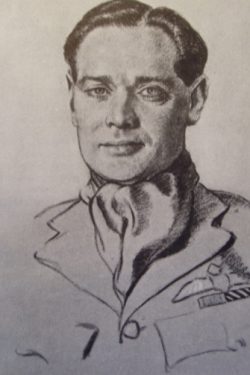 REACH FOR THE SKY
Douglas Bader's Life Story
Signed by Douglas Bader
Sold
Signed by Douglas Bader on the frontispiece photograph
 3 days after the book's  publication – 18 March 1954
Published by Collins. First edition, 1st  impression 1954.
Very Good condition book with a Very Good condition dustjacket in a protective cover.
This book needs no introduction as it is probably the most famous pilot biography of them all. 
A pleasing copy of the book with a clear and bold 'early' Bader signature. It is unusual to find a copy signed on the photograph rather than the front endpaper which makes this book a particularly nice addition to any aviation library.