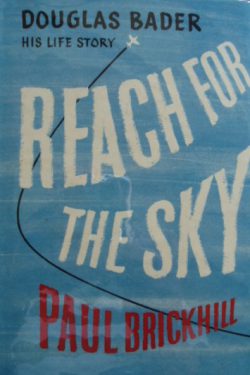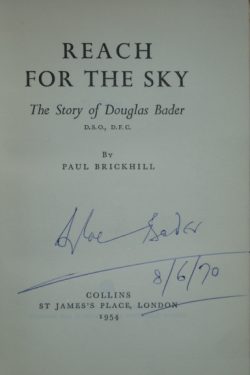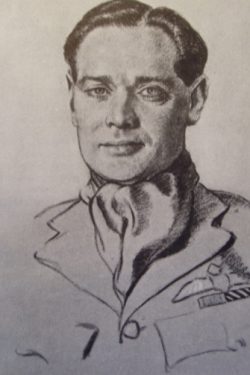 REACH FOR THE SKY
Douglas Bader's Life Story
Signed by Douglas Bader
Sold
Signed by Douglas Bader on the title page
 8/6/70
Published by Collins. First edition, 1st impression 1954.
Near Fine condition book, clean, tight and bright with no foxing.  Very Good condition dustjacket in protective cover.
This book needs no introduction as it is probably the most famous pilot biography of them all. 
A great copy of the book boldly signed on the title page.