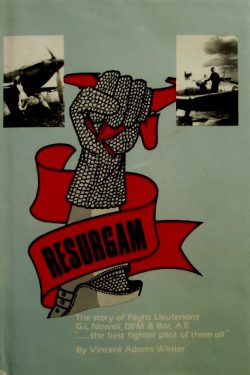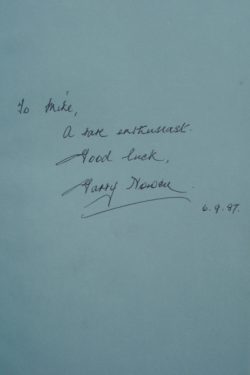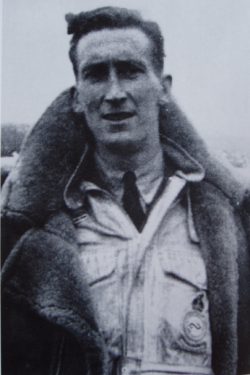 RESURGAM
The Story of Flt Lt Garry Nowell DFM* '...The best fighter pilot of them all'
Signed by Garry Nowell
Sold
Inscribed & signed by Garry Nowell on the front end paper
'…. A rare enthusiast
Good luck
Garry Nowell
6/9/87'
Privately published circa 1980.  108 pages plus photos
Fine condition hardback book and dustjacket.  On page 17, Nowell has crossed out a paragraph describing a particular incident and written 'Absolutely fictitious GN' underneath!  A smart copy.
The story of Garry Nowell, an RAF fighter pilot helped by remarkable eyesight but impeded by hearing loss.  He was with 87 Squadron when war was declared and going to France, he frequently flew as wingman to Dennis 'Hurricane' David who went on to be a lifelong friend.
Nowell shot down 16 aircraft in the Battle of France, was shot down himself over Dunkirk and spent over 2 years in recovery and convalescence.  He successfully fought for a return to operations and became an exponent of high altitude interception. He went on to teach young Australian Spitfire pilots to fly and shoot nearly as well as himself.
This is a scarce ace biography, signed by the subject, with some fascinating stories about the frantic days of the Battle of France and tussles with the RAF hierarchy and bureaucracy.