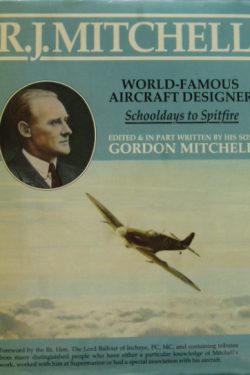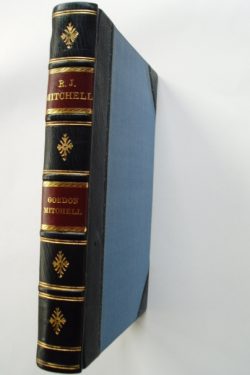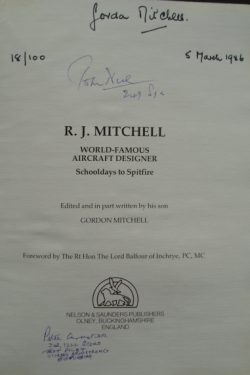 R.J. MITCHELL
Schooldays to Spitfire
Signed Limited Edition
Sold
Limited Edition number 18/100 in quarter leather binding
Published and dated to commemorate the 50th Anniversary of
the first flight of the Spitfire
Signed on the title page by
 Dr Gordon Mitchell
Wing Commander Tom Neil
Wing Commander Peter Ayerst
Nelson & Saunders, Limited Edition 1986. 350 pages and well illustrated with photographs
Fine condition hardback book. Clean, tight and bright.  The book is quarter bound in dark blue leather and light blue cloth, with burgundy insets and raised bands on the spine. It has gold gilt titles, edge tooling, blue and white headbands, textured tan endpapers and a blue top edge to the text block.  NB. The book does not have a dustjacket. The picture above is for illustrative purposes.
The life story of RJ Mitchell, designer of the Schneider Trophy racers and the immortal Spitfire, is told by his son Gordon and a galaxy of distinguished contributors who have either a particular knowledge of RJM's work, worked with him at Supermarine or had a special association with his aircraft.
Lord Balfour contributed the foreword to this book and Johnnie Johnson compiled the tributes from a number of veteran fighter pilots.
A very scarce edition of an excellent Spitfire book and a very handsome volume for the library.