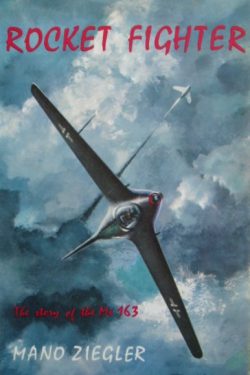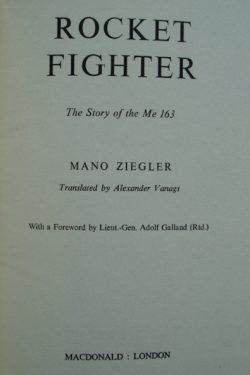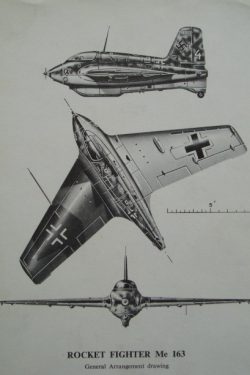 ROCKET FIGHTER
The Messerschmitt Me-163 Komet
MacDonald First edition 1963. 161 pages and well illustrated with photos
Fine condition hardback book in red boards. Fine condition unclipped dustjacket. Clean, tight and fresh, this is an exceptional copy.
The flight testing of the world's first fully controllable rocket aircraft, the Me163, is one of the most dramatic chapters in aviation history. The author was one of the pilots entrusted with the operational development of this incredible aircraft and this is a remarkable story.
Illustrated with many original photographs, Rocket Fighter tells of the first dangerous flights into the unknown through testing and onto combat in the desperate defence of the Reich.