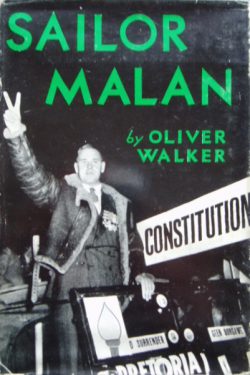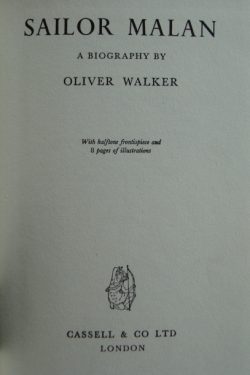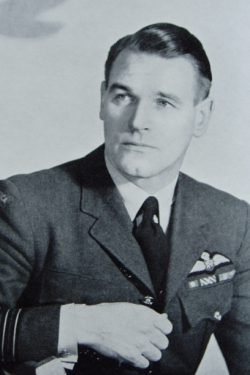 SAILOR MALAN
Group Captain A G 'Sailor' Malan DSO* DFC*
Sailor Malan ~ a biography 
By Ol

iver Walker
Published by Cassell. 1st edition 1953.    182 pages and 8 pages of photographs.
A Very Good+ condition hardback book in black boards..  The book is clean, tight and square. The scarce, clipped dustjacket is in Good condition with tape repairs but it is serviceable. A reproduction dustjacket has been laid on top to make the book look very smart under its protective wrapper.
This was the first biography to be written about the great WWII RAF fighter ace.  It covers his early life in the merchant navy, his RAF career in detail and then his post war anti-apartheid political activities in South Africa.
During the first fifteen months of WWII, Sailor Malan rose from a little known flight commander in 74 Spitfire squadron to be Britain's premier fighter pilot.  He was awarded a double DSO, a double DFC and several foreign decorations.  An ace with 32 victories, he was a superb shot, a born leader and an exceptional tactician.  He became a household name and a permanent figure in the gallery of great flyers. Despite successfully dodging the Luftwaffe's bullets during the war, Sailor died in 1963 at the relatively young age of 52.
Never reprinted, a first edition is an essential volume for the Battle of Britain bookshelf.